We take pride in being able to offer you a wide variety of office and home computer services.
Our expert security technicians are well experienced in dealing with many computer problems as well as providing various IT Support desktop services.
If you need help with your wireless network such as upgrading to the latest Wireless N network, setting a password for your wireless network, troubleshoot wireless network problems or setup a wireless network for you, we can help.
Adding a password to your wireless network
Encrypt your wireless network
Setup the latest Wireless N network
Upgrade to the latest Wireless N network
Change the password of an existing wireless network

Securing/Encrypting Wireless Network against outside users


The page cannot be displayed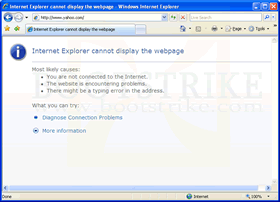 Limited Or No Connectivity

Speed up Bitorrent download speeds, P2P speeds

Cannot access Internet, DBS Internet Banking, CPF IRAS SingPass problems

Port Forward for Bittorrent / utorrent / Azureus / Vuze, Port Mapping


Install / Configure Cisco® Catalyst®, Cisco® Router, Cisco® ADSL Router

Act as a Field Engineer for your company to provide network services for local Singapore users

Ad-Hoc Network Servicing Services (subject to availability)

Professional service for Cisco® network upgrade and network migration

Professional services for other network devices such as 3Com®, PlaneX®, Linksys®, D-Link®, Netgear®, Buffalo® and Aruba®

Network Migration, Network Relocation

Setup office/corporate network

Setup office/corporate wireless network

Network Cabling wiring works

Network Benchmarking


..and many other services and products. Contact us now!